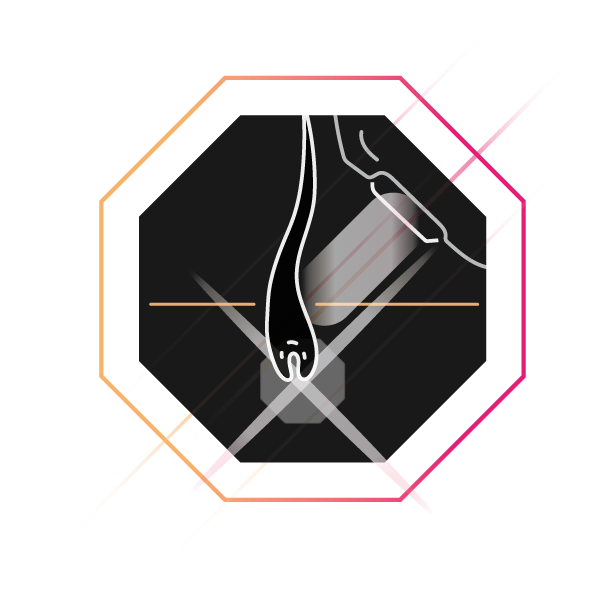 Technologies
Every available light technology for permanent hair removal*
Heidelberg | Mannheim | Karlsruhe | Karlsruhe | Wiesbaden | Frankfurt | Saarbrücken | Mainz | Kaiserslautern | Frankenthal | Worms
Hair removal can be achieved by many technologies. We are specialized in permanent hair removal* using photo epilation technology. That's why all our technologies are based on light. Here you can see an overview of all our offered technologies. Arrange your free* consultation and find the most suitable technology for your needs with our trained staff.
XENOgel Technology
Trust in the innovative XENOgel technology. This combines the latest photoepilation technology with a skin-friendly and cooling crystal gel for painless and effective hair removal.
More information
IPL
IPL stands for "intense pulsed light" and is a well known methode for hair removal with light. Here you get more informations about how this technology works and what you need to know.
More information
SHR
The abbreviation SHR stands for "super hair removal" and is not a name for a specific brand, but for a specific technique.
More information
Diode laser
The diode laser works at a wavelength of 808 nm and belongs to the laser category due to the bundled light rays.
More information
Alexandrite laser
The alexandrite laser also works with bundled light and is one of the technologies offered at MedX. You can find out how this works and some special features.
More information
ND:YAG-Laser
The ND: YAG laser also works with bundled light. The abbreviation stands for Yttrium-Aluminum-Garnet. You can find out all the special features and details here at MedX.
More information
Beauty without surgical procedure.
medical staff

years of experience

highest customer satisfaction

any technology

easy financing
© 2021 MedX. Alle Rechte vorbehalten. All rights reserved.