Mini, midi, or maxi – the skirt length is not only a question of taste. Often unattractive skin changes already decide this for us. Two of those changes are an especially big burden – spider-veins and age spots. What this makes even worse is that those are no rarity. Only in Germany over 50 percent of the population suffer from those annoying skin changes – about time to act. Don't let spider-veins and age spots take your joy! Our innovative treatment techniques will give you your flawless complexion back.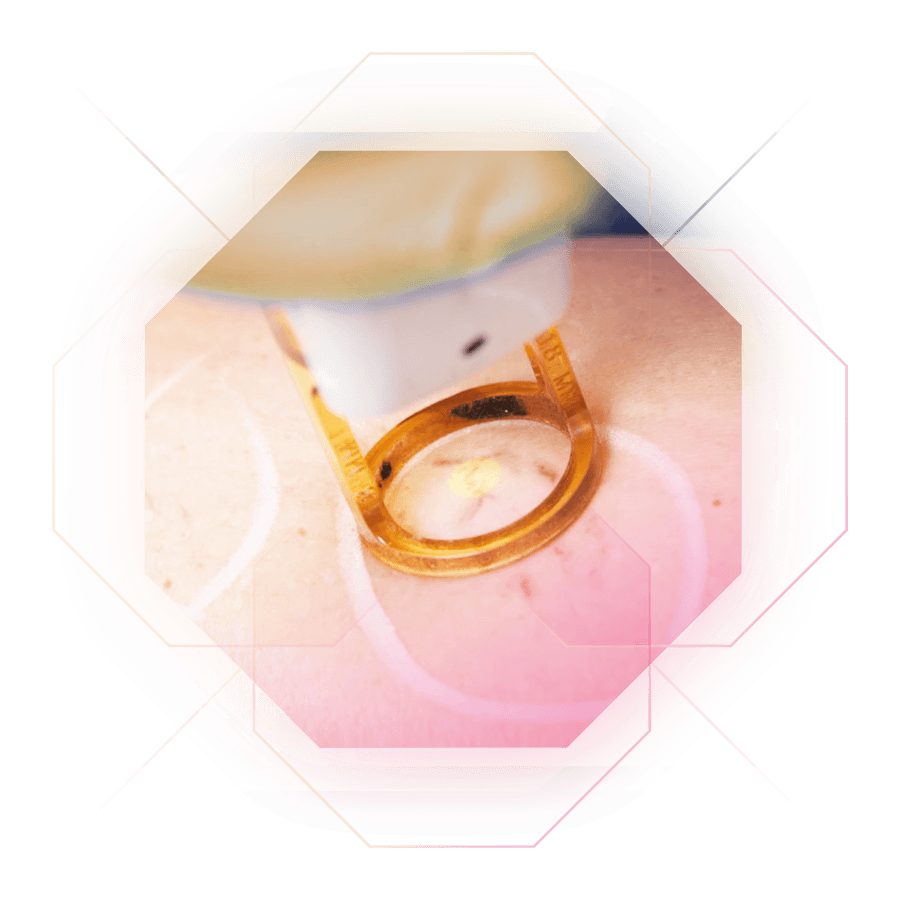 Declare war on those unaesthetic small veins!
Their got their unusual name from their form: the blue-reddish veins are spread over the skin, just like little spider legs – a flaw what is a problem for meanwhile every other german. However, how are these superfluous veins developing? The vein system resembles a tree, where the spider-veins are beside the stem and side branches the finest ramifications. They are directly under the skin surface, where they are in its normal color barely visible. With time this color can change. Diverse external influence factors as pregnancy, heavy weight gainor weak connective tissue can affect the change of those veins. Alsolong sitting, excessive drinking and lack of exercise apply to be serious risk factors. The same applies to high-heeled shoes. If worn to often they can influence the function of the calf-muscles-pump. Blood congestion occurs, the precursor of a vascular dilation. Annoying veins remain.
This venous disease is said to present any health risk, but is often a psychological strain for many people. Eventually those branched veins are getting in the way of an even complexion. Get rid of your flaws! Our state-of-the-art laser technique will let your skin shine!
Up until now, the spider-veins-therapy was known as the sclerotherapy, a painful desertification of the relevant skin areas. The IPL-method, our latest light technology proved to be significantly more comfortable and kind to the skin. Here controlled light impulses are emitted to the skin surface, which leads to a selective heating of the ramification. The quick heating leads in turn to a warming of the vessel wall, so that the vessel is gradually clogged. The only thing what has to be done by the organism itself is, to break down the remaining vessel. Within a short time, you will see the great result, where the vein alteration will be completely disappeared. Thanks to the gentle spider-veins-therapy with IPL, wider skin areas can be treated effortlessly. You don't have to think about scarring anymore.
Vanish age spots
Whilst it resembles life experience and wisdom for one, another one may find it as an emotional burden – the age spot. As the name already reveals, those benign pigment disorders are enhanced with advanced age. One factor has an especially great influence on those brown-pigmented areas: UV radiation. If you are often exposed to UV radiation, more likely it is to get discolorations. Gladly most of the time those skin changes are not dangerous.
Nevertheless you don't have to stick with those pigmentations forever.
The intelligent YAG-laser allows a targeted removal – without damaging surrounding skin area. The energetic light penetrates deeply into the bottom skin layers, is absorbed by the pigments is quickly transferred into heat. After the pigment dissolves it is completely broken down via the lymphatic system, so that the dark coloration disappears and leaves an aesthetic complexion. The positive side effect: Thanks to the quick exposure time and the constantly cooling of the upper skin layer you won't have any skin irritations after this new therapy. You are only left with a pleasant soft and pure complexion. Beware: Before every treatment there has to be a medical consultation. In an accompanied examination, the spot has to be explicitly identified as benign. The risk of a cancerous disease has to be completely excluded.
Do you want to get a step closer to a flawless complexion with our advanced methods? Then arrange now an individual, free of charge consultation!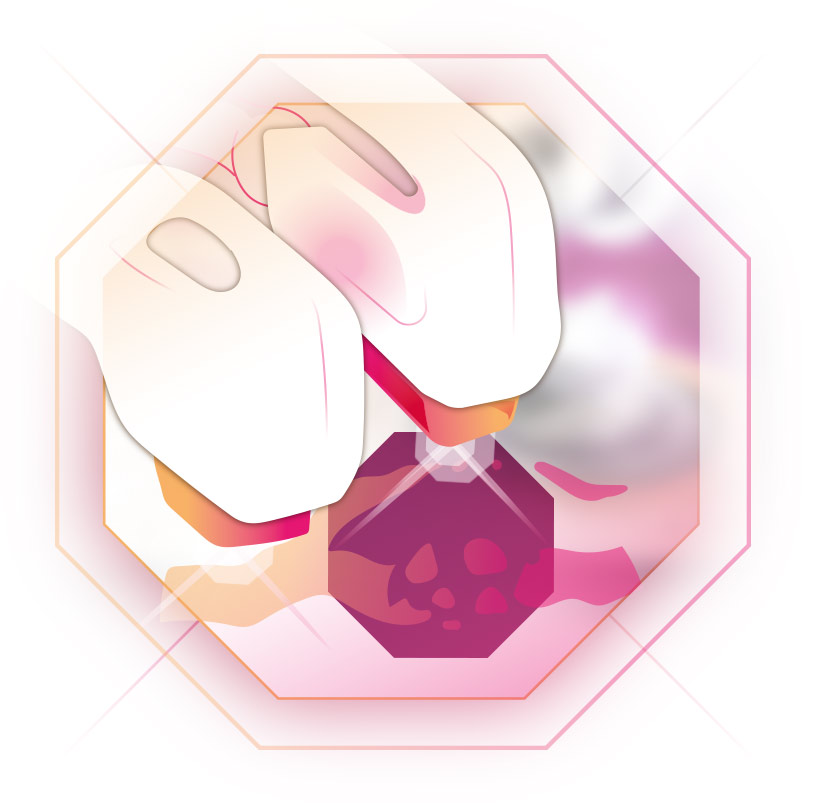 Beauty without surgical procedure.
medical staff

years of experience

highest customer satisfaction

any technology

easy financing
© 2021 MedX. Alle Rechte vorbehalten. All rights reserved.