Benefits of cryolipolisis at MedX
Cryolipolysis – scar free to your desired weight
To get rid of excess weight without any surgical procedures – a dream, but with the innovative cryolipolysis it can become reality. Lipedema, better known as the riding pants syndrome, is also very unpleasant for those affected.
It is working on weight reduction with nothing but coldness – no anesthesia, no cuts and no scars. a wishful thinking that can be effortlessly turned into reality with innovative cryolipolysis The not invasive therapy, known as coolsculpting or coolshaping. It uses nothing but ice cold to shape the body – no anesthesia, no incisions, no scars.
Concept
Therefore, concept is simple: fat cells are significantly more sensitive to cold than skin, tissue, nerves and muscles. If they are specifically treated with subzero temperatures, the corresponding fat deposits become inflamed and eventually dissolve. In the following weeks, the fat residues are gradually broken down. As a result, they ultimately exit the body completely.
Only medically competent personnel can reliably prevent possible skin and vascular damage caused by frostbite (cold burn). Only medical staff can prevent possible skin and vessel damages through frostbites. Our competent team is specialized in cryolipolysis. However, a desired treatment outcome depends on many individual factors, so treatment success cannot be guaranteed.
Extensive experience and modern technology make us the perfect contact person for everything concerning beauty. Because competence creates trust. Put yourself into experienced hands and arrange a free of charge and non-binding consultation appointment! Make a free appointment now!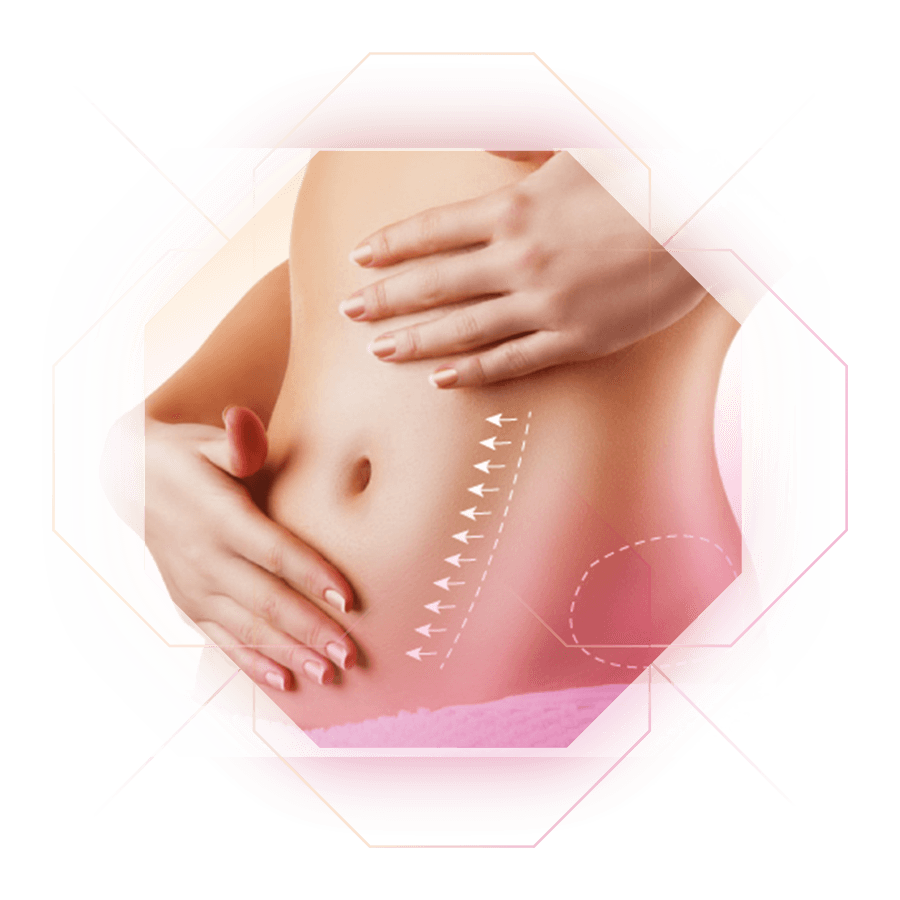 Freezing off fat cells
A slim, tight silhouette – don't we all strive for this ideal? The solution seems so simple: losing weight. However, the fight against stubborn fat pads is often more difficult than first thought. Often the way over sports, diets and coaching does not work out. Where training and diet fail, cryopolysis can help. Where training and diet fail, cryopolysis can help.
The latest fat-reduction-method from the USA is just freezing off annoying pounds – without syringe, without surgery. As an inspiration served nothing else than the enjoyment children have with eating ice. Two renowned researchers of the Harvard University in Boston came to a revolutionary recognition: regular ice-consume molds dimples, which were not there in the first place. Excess fat cells in the mouth area had to be fallen victim to the coldness of the ice cream. These newfound observations were promptly enshrined in the aesthetic medicine – with great success.
The result of the remarkable observation is called coolsculpting . The new discovery was certified as a proven method for fat reduction from the American ministry of health. Now the coolsculpting-method is offered increasingly on the European beauty market. Especially in Germany it is a welcoming alternative to liposuction.
Melting pounds with coolsculpting
During coolsculptingfat cells meet their worst enemy –icy cold. Cryopolysisworks with sub-zero temperatures because fat deposits are significantly more sensitive to cold than other organic structures as nerves, tissue and muscles. Paradoxically: although there are high sub-zero temperatures on the applicator head, the temperatures on the fat deposits are only few degrees over the zero point. Nevertheless the relatively low coldness leads to an inflammation of the fat cells, which is required for a permanent reduction.
Already a few weeks after a successful fat-icing the body begins to metabolize the cell residues and leaves the body. This exact natural degradation process is the reason why coolshapingis so promising. Different than common weight loss programs as sport and diets the fat deposits disappear permanently with cryopolysis. The feared yo-yo effect does not occur. The content decreases about 10 to 25 percent. Aside from a long-lasting effect the innovative body contouring is convincing with its low health risk.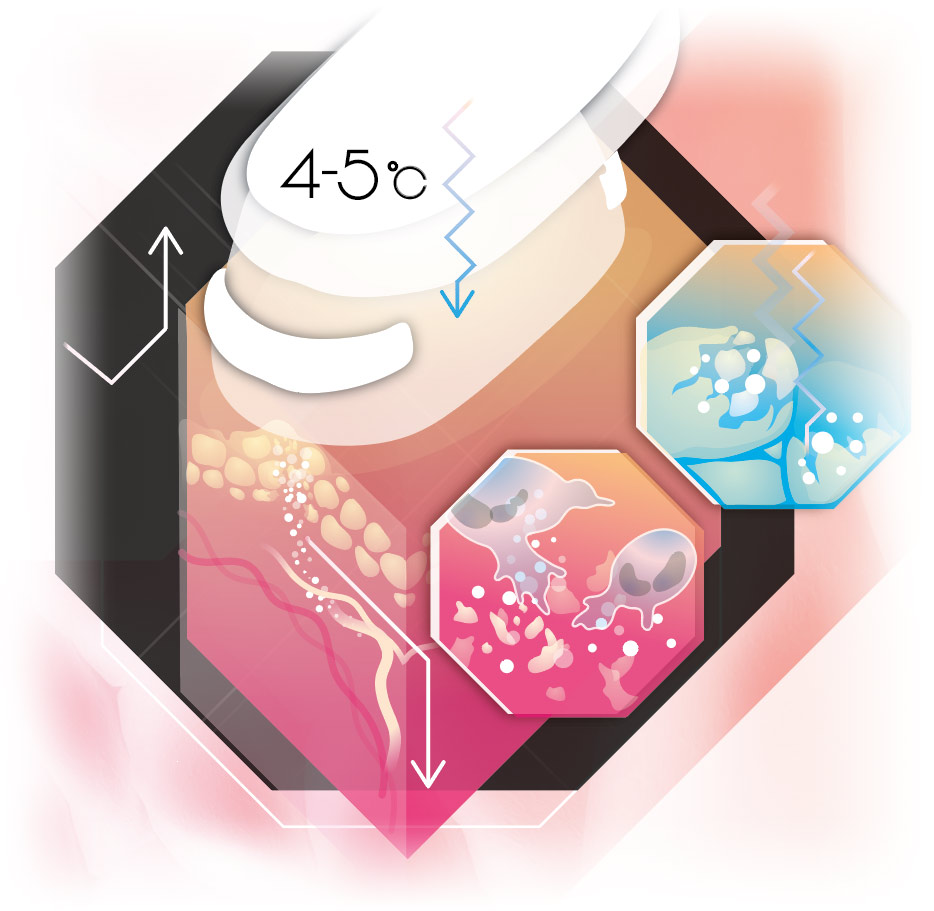 Fat freezing vs. liposuction
In contrast to a classic liposuction are there hardly any side effects with a professional icing, let alone aesthetic flaws as scars or skin irritations. This applies also to the regeneration period. The normal recovery phase after a surgical procedure are various weeks, but after the coolsculpting you can go on with your daily routine. That's why coolsculptingis known as the currently most gentle and skin-friendliest method of fat burning.
In the scope there are almost no limits. Whether the upper abdomen, fat chest on men or the waist – the versatile fat icing can be used on almost every body region. Even especially sensitive areas as the chin region can be easily treated with sub-zero temperatures. What body areas can be treated is before therapy begin clarified in a detailed consultation.
Cryolipolysis – with competence and expertise to your ideal weight
Although the implementation of the American form of therapy seems to be simple, it is definitely not recommended to try it yourself. Neither with ice cubes nor with cooling pads the same effect can be obtained. The risk of lasting damages through frostbite is too high. A nonprofessional cannot obtain an aesthetic, painless result. Extensive experience, an all-round care and latest cryopolysis-devices make us to a reliable partner for professional coolsculpting.
Our qualified personnel is optimally preparing you for the treatment. From a detailed consultation and aesthetic use to the aftercare check-up we convince with expertise and empathy. Are you tired of stubborn fat pads? Get one step closer to your ideal weight and arrange an individual and free consultation in our practice!
Beauty without surgical procedure.
medical staff

years of experience

highest customer satisfaction

any technology

easy financing
© 2021 MedX. Alle Rechte vorbehalten. All rights reserved.