Chest and Abdomen
for her
Smooth skin at chest & belly
We remove your hair on chest and abdomen
Unfortunately especially women with darker hair have problems with hair on their abdomen and sternum. The persons concerned often perceive this as unpleasant and unaesthetic. What if we could free you from that? Its not s dream but reality thanks to the latest technology.
Feel your femininity
Silky smooth skin does not have to remain a dream. Never again you will have to worry about hair on your Abdomen or chest. Our latest technology of photoepilation is gentle to the skin, painless and removes every hair completely.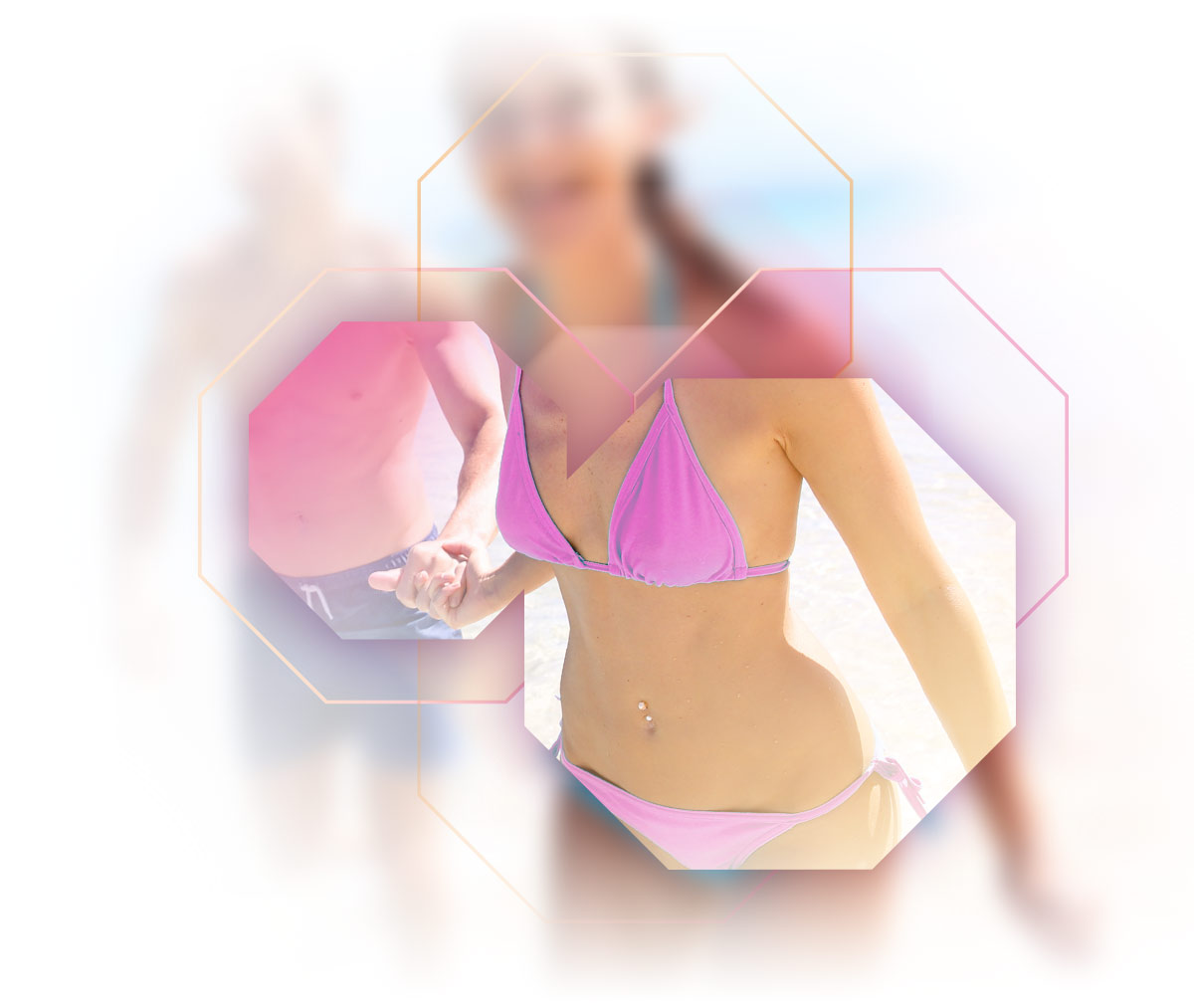 Better hygiene with best the technology
Feel safe
We can comprehend your worry about hair that does not belong there. You can devote your thoughts on more relevant matters with our permanent hair removal. Reduce your effort for hygiene routine and avoid time consuming shaving or waxing. You will have to deal with regrowing hair never again. We remove hair fast and effective.
Permanent freedom by latest technology
Our XENOgel® method was specially developed by us to ensure the best results for you. Get to know our methods and let us convince you of our painless treatment. Our medical specialists will advise you gladly so you can enjoy your first treatment relaxed and well informed.
Perfect
FREEDOM
without worries
No more disturbing hair
Flawless skin – everywhere
Go to the pool without preparation. Free of worries about hair on your chest or belly. Also on all other body parts permanent hair removal is possible of course. Obviously we can treat several body parts in one session.
Perfect results by light
Our modern technology provides optimal results within a few sessions, without damaging the skin. Silky smooth skin, everyday. Let yourself be convinced how pure light can free you from unwanted hair.
Beauty without surgical procedure.
medical staff

years of experience

highest customer satisfaction

any technology

easy financing
© 2021 MedX. Alle Rechte vorbehalten. All rights reserved.