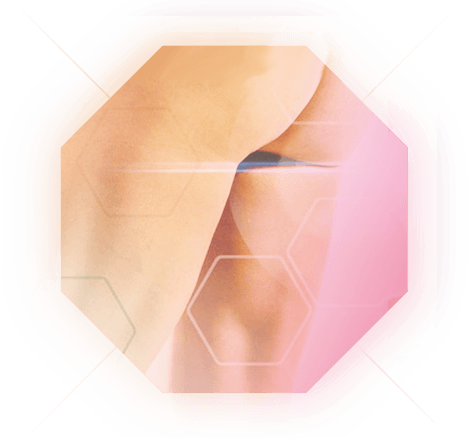 Buttocks & gluteal fold
for him
Show yourself without inhibitions
Especially the butt is a very erotic place on the male body and is referred to by many women as the body part, which attracts them first in the opposite sex.
Unsightly hair is therefore not desired at this point. But it's no secret that the bothersome hair is very difficult to remove, especially in the area of the gluteal fold. A treatment with wax or a shave at this sensitive point is therefore not an option for many men.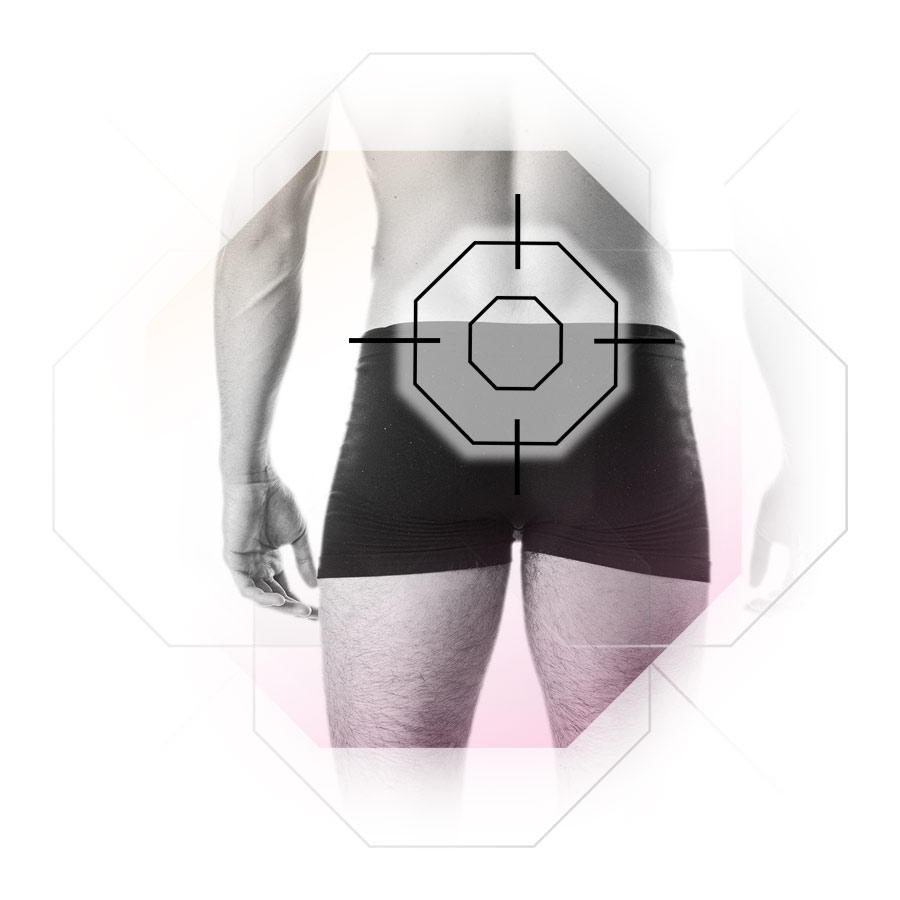 Male aesthetics in its perfection
Forget about painful hair removal methods and discover our technologies. In addition to the outstanding diode laser, we also offer hair removal using IPL or SHR. After just a few sessions, you'll never have to worry about hair on your buttocks or in your pants. You will be able to enjoy their perfection every day.
Your freedom, at any time
Never worry about a date coming to a positive end, as you can be sure your butt looks perfect even outside of fashionable jeans. This is especially pleasing for your partner. Surprise your sweetheart or your loved one with a permanent hair removal, so they never have to give up this sexy feeling again.
Limitless FREEDOM genießen
with our permanet hair removal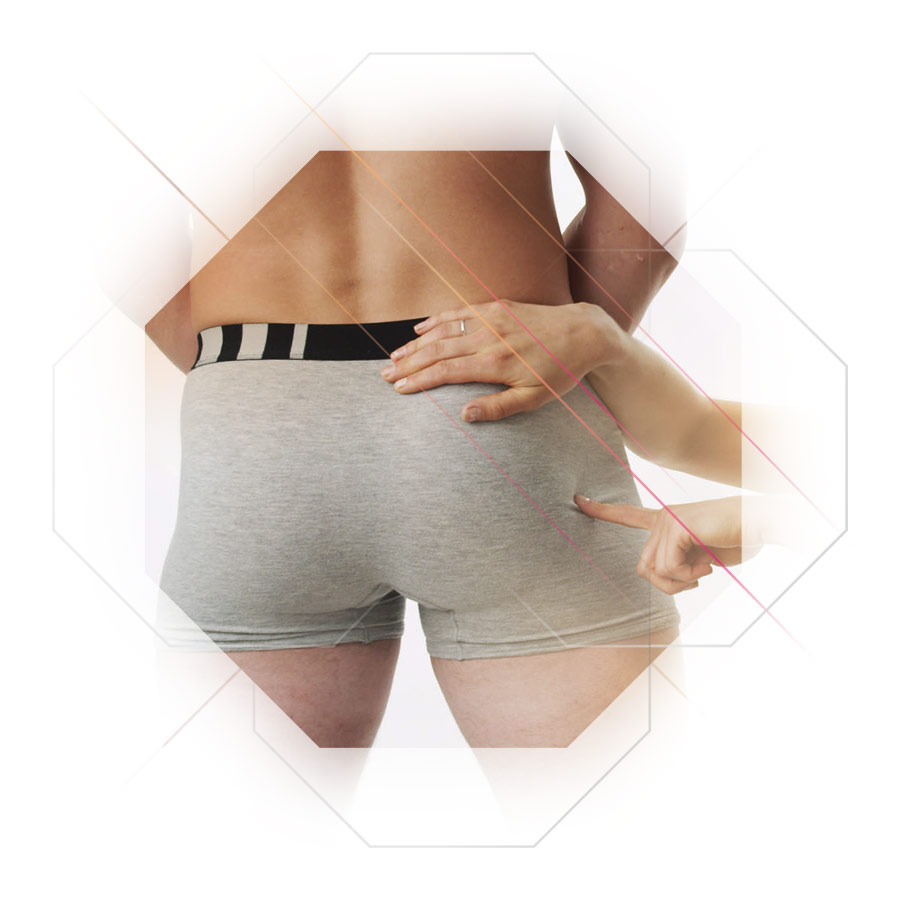 End the torture of the past
Many men suffer from strong hair growth just at the buttocks and in the gluteal fold. They feel uncomfortable and therefore have problems to enter a relationship. These fears are a thing of the past. Our painless and permanent hair removal methods will remove your unwanted hair forever and will significantly improve your quality of life. Forget the humiliation of the past and feel free.
Hygienically fresh, every day
Especially the intimate area of the gluteal fold needs increased care. Reduce this by permanently removing the numerous hairs at this point. Our effective methods will forever free you from this problem. Many dirt particles can cling on to the hair. Once the hair is removed, dirt particles have less options to cling on so this area can be kept hygienically clean with little effort.
Show what you have
After permanent hair removal, you never have to hide again. Show what you have and enjoy this freedom to be yourself, always and everywhere. In every situation, without worrying about your appearance. Arouse your sex appeal and inspire your partner.
Beauty without surgical procedure.
medical staff

years of experience

highest customer satisfaction

any technology

easy financing
© 2021 MedX. Alle Rechte vorbehalten. All rights reserved.